My mother received a placard of appreciation from her church. She was recognized for her contribution towards the church right from the inception in 1997. She has been the in charge of mission, which involves the birth of other new affiliated churches in the region. This weekend the Church celebrated their 20 years anniversary which I was happy to be part of and to support my mother
The excitement I heard in my mother's voice as she read to me the the words transcribed on the Placard given to her was almost tangible. It goes to show you how important it is to express gratitude to people always.
My mum has climbed steep mountains and crossed rivers and lakes in the middle of the night to only spread the Gospel to places deep into the folds of Kigezi hills and open new churches. She was once almost lynched by witch doctors and wicked people entrenched in their ways of griping their communities with fear of witchcraft. To the ridicule of many people in Kabale town where we come from, she persisted and never gave up her pursuit of spreading the gospel to the people of Kigezi.
I remember a friend of mine calling me very concerned on. Because he had seen her on top of a huge lorry carrying sweet potatoes deep in the villages and was wondering if all was well. That's the kind of woman my she is, genuinely caring, selfless and unmoved if she has to spread the word of GOD. She will do whatever it takes to spread the good news of God's love.
She made her home a place where pastors from all the mission churches would gather to pray and fellowship, they called our home Bethany. I remember coming home and finding people looking totally haggard only to find out they had been fasting and praying for 40 days and 40 nights. I was so close to calling an ambulance. When we were kids, our home was open to everyone to come pray and fellowship. Mum went far and beyond to make sure all were very comfortable despite of limited resources.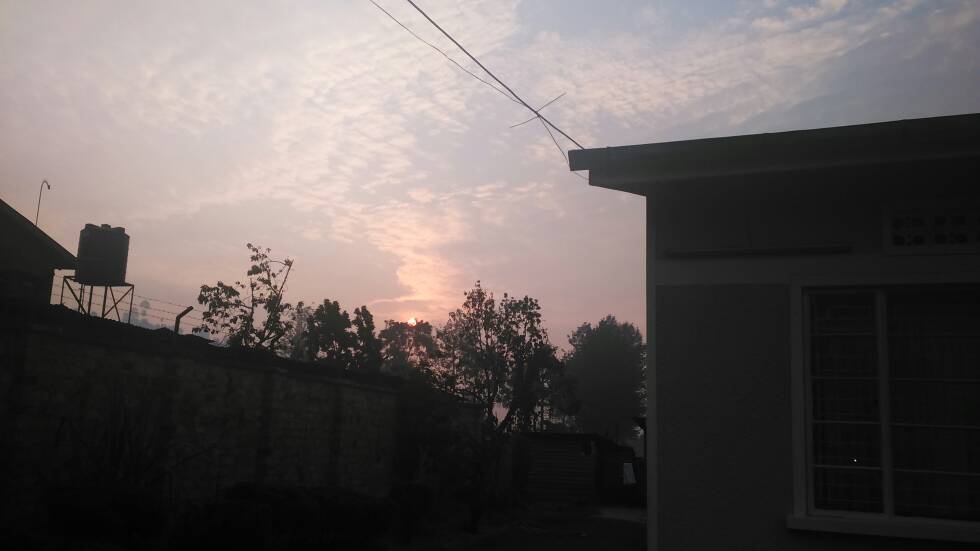 Mummy is never one to expect reward because of her deeds. She totally engrosses herself in the cause with no expectation of pay back. My siblings and I have always teased her by comparing her to other pastors especially in Kampala, driving posh cars and living in mansions. She would just smile and reply that her reward is in heaven. Then we would go deep into conversation about heaven being here on earth but she was never moved. She would stick to the verses and what the bible says. Amazing lady she is indeed.
Revival Tabernacle lead by Bishop Johnson Bakashaba has done tremendous work in Bugongi a suburb in Kabale town. This was a place known for all sorts of evil at the time. During the celebrations Bishop told of a situation where their church was located near a brothel occupied by 19 young girls serving the community with sex for money during the day and night.
Sometimes during one of the lunch time prayer sessions, there would come a parse of men walking towards the church. Pleased, Bishop would think they are coming to worship with him, only to see them heading into the brothel. That was the kind of environment they were in. I applaud Bishop, some of the girls in the brothel are now long time choir members in the church and are serving to further transform that area.
My half-brother Richard, one time saw my mum's car parked in a place notorious for witchcraft and he called her genuinely concerned. Only for my mum to tell him that, that's where their church is located. Proper embodiment of bringing the church where it is needed most. Whether it was intentional or not, I'm not able to tell.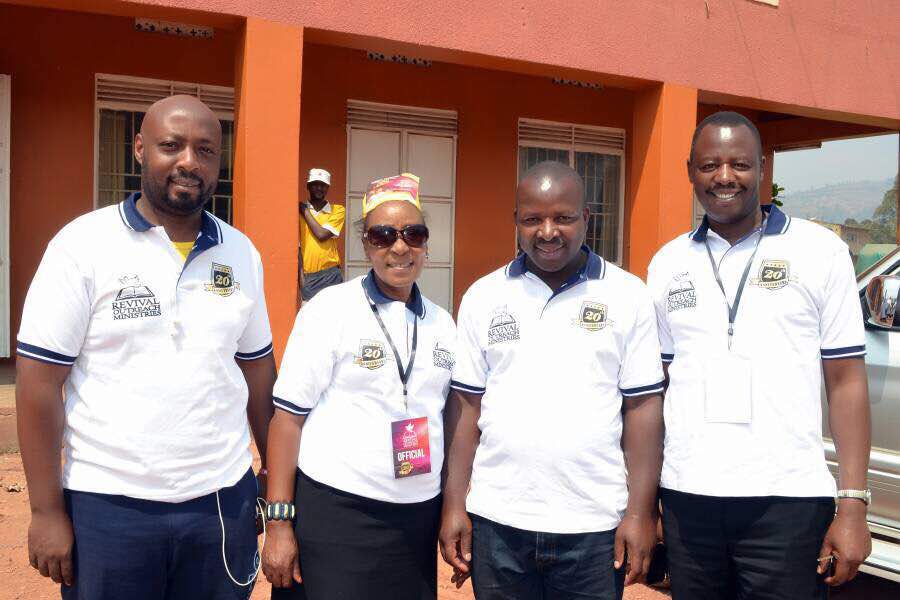 Bishop also shared that at one time, church collections were just a paltry amount of UGX 1000, not enough to even buy bread for holy communion. Now they are able to educate over 400 children through their educational arm of the church, have graduated over 20 girls and boys with University degrees and currently fund-raising for a UGX 200 million church building. Thanks to God.
Jackie a friend of mine and also a member of the church, gave a testimony during the celebrations of how she had lost all hope. She is now married to a wonderful husband and running a successful business in Kabale town, but what made her even feel more accomplished is that she now owns a passport. WOW !!. She contributed UGX 1 million to the building fund. Talk about rugs to riches. The amazing life stories were too many for me to share here. GOD is amazing.
Pastor Beatrice (my mum), as she is commonly called in Kabale gave her life to Christ back in 1987 at the Full Gospel where she worshiped at the time. My father later passed on in 1990 and mum run and found refuge in the church. She gave her everything that she owned to the church to the detriment and collapse of her business(Karibu shop- I think Modelle mama in comparison) and source of income.
She was so terrified as a young widow, in her thirties .I was only 10 years old, so I was home most of the time, life became really hard. We reached a point where we couldn't afford food at home. She always jokes every time we meet that we are close because we suffered together.
That time she had moved her once posh shop to a stall in Kabale market(Omu michuchu(dusty place) like we refer to it these days). Funny now but it wasn't funny at all then. One time I came to the shop for lunch,on seeing me she burst into tears because she didn't have any food to feed me. She had over borrowed to feed me with eminekye(sweet yellow bananas) from the market and she could not borrow any more.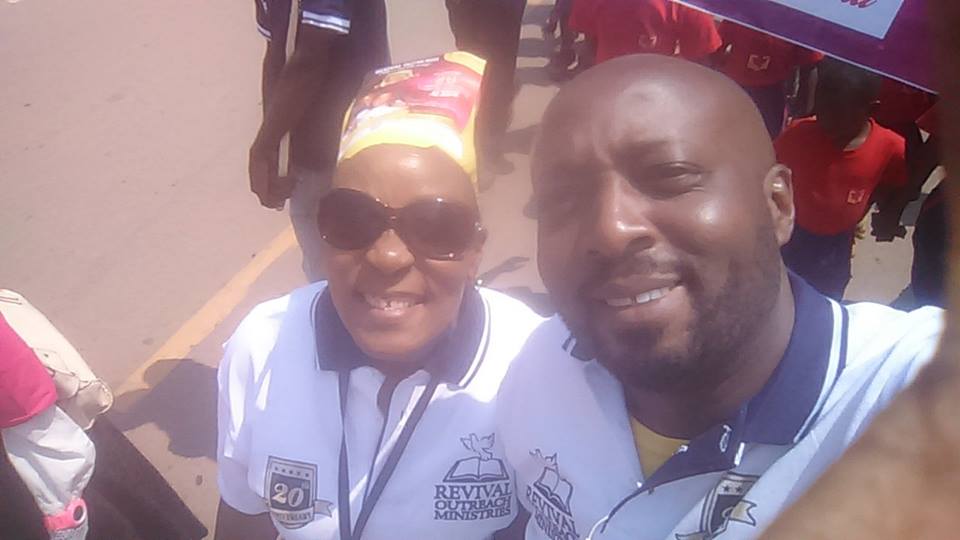 I will never forget Akiiki our house-help who stayed with us through those difficult times. She would strategise together with my mother where to buy emifungo(small portions of groceries), where they had over borrowed and where our credit status was still tolerable. I do not know where she disappeared to .I wish I could meet her again.
These "war stories" are many, they need a whole book.
I remember resenting the church so much during my turbulent teenage years(this also needs another book) because I felt like we were poor because she had spent all her money on the church. I remembered the fat envelopes of tithe every Sunday. My relationship with my mum became difficult and we grew apart for a significant period of time. A lot of people never knew what we were going through because mum is a very neat and pleasant lady. It all seemed like good times.
Our bond grew through those hard times, but I am glad we went through hardships because they shaped my siblings and I into the men and women we have turned into. We were helped by complete strangers along the way and managed to finish school and be relatively good citizens. It's still work in progress. I guess that's why helping especially children just comes naturally to me. I know that without people holding my hand at a very tender age, I absolutely had no chance.
A close friend,colleague and confidant, Nicholas Rwendeire, who lost both his parents,shared something that hit home one time. He said "Alex love your mum and show it to her now that she is still here with us". He told me how he gets to their family home in Kabale and the feeling of emptiness hits him hard. I am very lucky, when I travel to Kabale,I am sure to find a clean house, hot cup of tea and shumbusha(samosa) from Kabale best bakers, and a smiling lovely mother which I never take for granted and forever grateful.
I would like to thank the churches; Full Gospel church and Revival Tabernacle, Bishop Johnson Bakashaba, the Pastors of Mum's mission churches, Pastor Benon and Pastor Jane, and the whole community of Christ that have encouraged ,loved and wiped mummy's tears in her times of need, worry and desperation.
Mum could have easily turned to wicked ways of the devil, she was relatively young when my dad passed. She was comforted in the church and found a new family in Christ till to-date . I pledge to keep loving you mum, to keep talking and comforting and sharing with you the little that I have. GOD BLESS YOU.