This Saturday I will meet a group of young men and women with a passion for learning and collaborating with fellow cohorts whose common goal is to build a community of web developers in Uganda. I will be articulating a dream that I have had for a while now, where people of like minds can meet in a space conducive for them to learn from each other and work on projects together. We are going to follow the FCC model by a gentleman called Quincy Larson; founder of freecodecamp, a man I have immense respect for.
Quincy has built a platform where anyone can come learn at their own pace and join a community of developers that learn from each other. I'm part of that community and I'm totally mesmerized at how much he has managed to achieve in a relatively short amount of time. The FCC campers have amazing collaboration tools that they use to help other campers who are struggling through technical challenges. It is amazing how people in this community are always willing to go over and beyond to help strangers learn and achieve their potential. I have personally put in a request to translate the platform so we can have it in our local languages and the response was quick and fast.
I have followed Quincy's journey for a while now. They say, emulate what people you admire are doing if you are going to do what they do. Learn from their mistakes and do better than them. From a school director who realised that teachers were spending a lot of time doing mundane repetitive tasks like immigration and filling out excel sheets, he decided to do something about it. He decided to learn how to code and automated all the tasks and freed up time for teachers to focus more on the core job which is to teach children.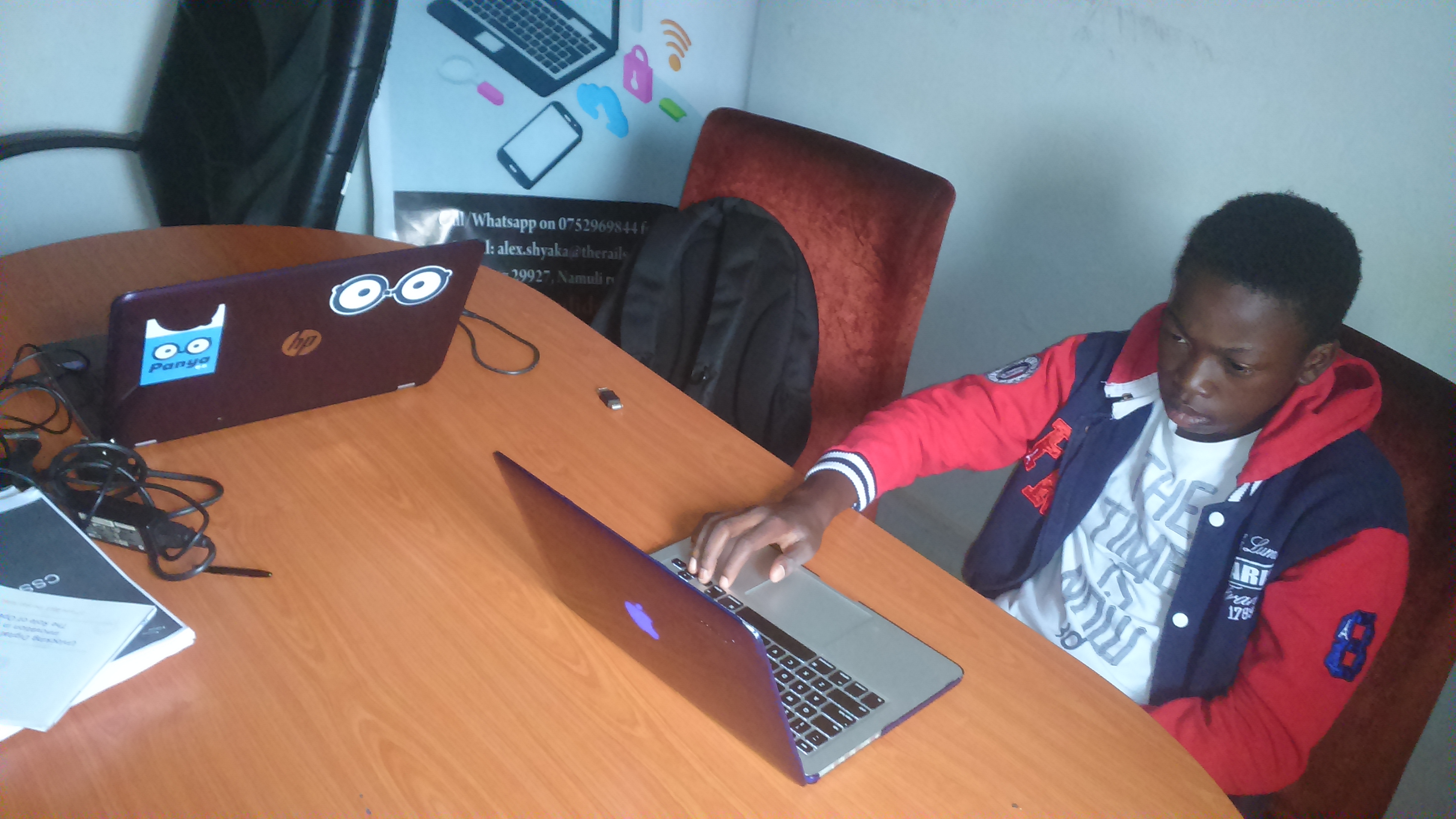 His creative juices led him to found FCC and right now he is responsible for the learning of over 100k students spread around the world. His major motivation was to build a platform where people from all over the world with the desire to learn how to code could come and just learn without having to worry about cost. He went through excruciating pain trying to learn on his own and jumping from one tutorial and language to another, and he didn't want anyone to go through what he went through. The FCC curriculum is comprehensive enough to take you from newbie to full-stack developer and job ready as a software engineer.
How Therailsshop has benefited
At Therailsshop I have tremendously improved my training process, a total overhaul. The students sign up and they start to code straight away. No need to install anything whatsoever, everything runs in the browser. We use the BYOM (Bring your machine model) so kids come with all sorts of machines, some good and some terrible. The fact that they can just fire up their browser and start to code saves me time attending to every machine to make sure it has all the necessary tools to start coding.
Therailsshop exposes the kids to world class content which has been proven that it works. After they have finished the front-end curriculum, they get a digital certificate following completion of numerous algorithms and challenges that prepare them for the real-world work force. Exposure to real developer tools like GITHUB and collaboration tools like Gitter, they learn industry standard tools that real developers use every day.
Through our community where we all meet and discuss milestones and challenges, we all benefit from the power of picking each other's brains and make lifetime friendships. Friendships that will culminate into business ideas turning into profitable ventures and job recommendations turning into real placements.
Social responsibility
Campers that have finished the full-stack curriculum have an opportunity to work on projects that benefit non-profit organisations. FCC gets a lot of requests from these organisations that need business processes automated to make their work smoother or even save money.
The plan is to do the same here through the FCC process and also replicate it here in Uganda. Uganda is awash with non-profits that can immensely benefit from home grown developers coming up with solutions to reduce their pain points and make their work more productive and in the process, help more people. Working through these challenges as a community and coming up with solutions, our campers will build confidence and a portfolio for themselves.
Companies looking to hire software developers will find already experienced software engineers that have a track record of working on projects that are in production and changing people's lives. This greatly improves the quality of the developers in our country. The benefits that come out of this will be immense.
So, as our FCC community convenes this Saturday, we hope to harness a group of campers that will grow into a formidable dangerous group of developers that can compete on the world stage. This is going to be a long but worthwhile journey and our journey will begin this weekend. I will continue to share our progress and challenges, and yes their going to be challenges, but that's why we do this.
ALUTA CONTINUA.